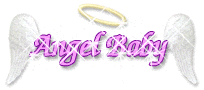 I KNOW HE IS IN HEAVEN; AND SOME MAY FIND COMFORT IN THIS FACT.....BUT PLEASE FORGIVE ME JESUS, I JUST WANT MY BABY BACK!!!!!




This memorial website was created in the memory of my loved one, Nathan Datwyler who was born in Illinois on March 26, 2007 and passed away on September 10, 2007 . We will remember him forever. Those who met him know that he brought a smile to everyone's face. He was a happy baby. He was my world, my life... Now he is my angel, driving me to stay strong.

Nathan and I were a team. It was us against the world. My family, friends looked forward to me having him. And when he came and i was finally able to hold him he was a dream come true. That little baby grabbed my whole heart and never let go.


The air is fresh my butt is bare and
nobody knows better than me,
that I can do "The Naked Baby Dance".
I need no shirt no socks or pants
to do "The Naked Baby Dance".
My hair is washed and my skin is clean
that's all it takes to do "The Naked Baby Dance".
mommy don't worry or be sad for me
God let's me do "The Naked Baby Dance".
I stand in the palm of God's hand and
Dance! Dance! Dance!
A kiss to you on Mother's day,
a hug from me to you.
I know that you are sad sometimes,
I know that you are blue.
Please wipe away that tear,
and put on a happy face.
For I'm with God in Heaven now,
and oh, Mommy, what a wonderful place!
God gave me wings so I could fly,
they are white with a hint of blue.
I'm a big boy Mommy, with these wings of mine
they carry me down to visit you.
God is teaching me how to catch your prayers,
prayers that come as wishes.
Your wish is the same everyday,
a wish that I could have stayed.
I have a prayer for you now Mommy,
I pray that you will hear.
God needed me here with him,
I have no pain or fear.
For I am an Angel now you see,
I watch over you each night and day.
A little piece of Heaven on earth,
guiding you on your way.
I come to tuck you in each night,
as you wanted to do with me.
I hear your prayers and kiss your cheek,
and then I watch you dream.
Before I leave you and go back home,
I look at you and sigh.
And as I fly back to Heaven
I sing you a lull-a-bye.
A kiss to you on Mother's Day,
a hug from me to you.
I love you Mommy, please don't cry,
you'll get to hold me soon.




In tribute to Nathan's favorite movie



On the day God took you
I thought that I would die
I wondered where the time went?
I asked alot of whys??
With people all around me
I felt alone inside
From all their words of comfort,
I couldn't seem to hide,
I thought I might be dreaming
That I'd wake and find you here,
I thought "This can't be happening."
As I wiped another tear.
On the day that you were laid to rest
My heart broke yet again,
I wondered if the pain would end,
But mostly, I wondered when??
It's hard to be without you,
At times the days seem long,
Sometimes I just sit crying,
When there's really nothing wrong.
I wish we'd had more time,
Before your life was done.
I hope your resting peacefully,
My precious one



Wonderful Pictures from Wonderful People




"Ask My Mom How She Is"
(unknown)
My Mom, she tells a lot of lies,
She never did before
But from now until she dies,
She'll tell a whole lot more.

Ask my Mom how she is
And because she can't explain,
She will tell a little lie
because she can't describe the pain.

Ask my Mom how she is,
She'll say"I'm alright."
If that's the truth, then tell me,
why does she cry each night ?

Ask my Mom how she is
She seems to cope so well,
She didn't have a choice you see,
Nor the strength to yell.

Ask my Mom how she is,
"I'm fine, I'm well, I'm coping."
For God's sake Mom, just tell the truth,
Just say your heart is broken

She'll love me all her life
I loved her all of mine.
But if you ask her how she is,
She'll lie and say she's fine.

I am here in Heaven
I cannot hug from here.
If she lies to you don't listen
Hug her and hold her near.

On the day we meet again,
We'll smile and I'll be bold.
I'll say,
"You're lucky to get in here, Mom,
With all the lies you told!"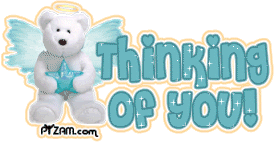 A Rose for my sweet boy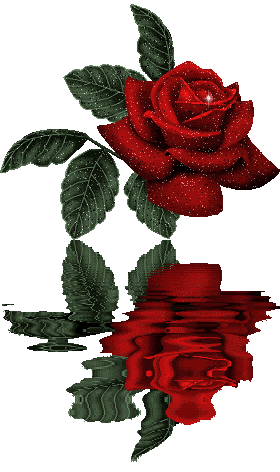 If Tears Could Build A Stairway
If tears could build a stairway
and memories were a lane
We would walk right up to heaven
And bring you back again.
No farewell words were spoken
No time to say goodbye
You were gone before we knew it
And only God knows why
Our hearts still ache in sadness
and secret tears still flow
What it meant to lose you
No one will ever know
But now we know you want us
To mourn for you no more
To remember all the happy times
Life still has much in store
Since you'll never be forgotten
We pledge to you today
A cherished place within our heart
Is where you'll always stay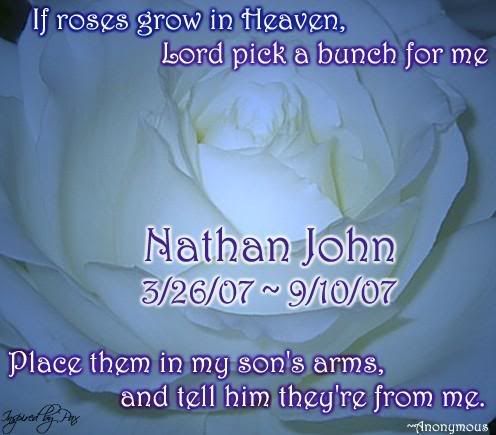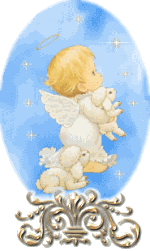 ♥ If I could have one wish ♥




We are connected, My child and I,
by an invisible cord, not seen by the eye.
It's not like the cord that connects
us 'til birth
This cord can't be seen by any on Earth.
This cord does its work right from the start.
It binds us together, attatched to my heart.
I know that it's there, though no one can see,
The invisible cord from my child to me.
The strength of this cord is hard to describe.
It can't be destroyed, it can't be denied.
It's stronger than any cord man could create,
It withstands the test, can hold any weight.
And though you are gone,
Though you are not here with me,
The cord is still there, but no one can see.
It pulls at my heart, I am bruised...I am sore,
But this cord is my lifeline, as never before.
I am thankful that God connects us this way,
A mother and child--Death can't take it away!



♥ If i could wish upon a star ♥
♥ I would wish for you back here ♥
♥ I know you're happy where you are ♥
♥ But i miss you and want you near ♥

♥ Although i see you everyday ♥
♥ In my thoughts and in my dreams ♥
♥ I miss you more than words can say ♥
♥ It just gets worse, it seems ♥

♥ I try to be strong for others around ♥
♥ But all i want to do is cry ♥
♥ I just sit for hours by myself ♥
♥ And ask the question 'Why'? ♥

♥ It's the strongest pain I've ever felt ♥
♥ I don't think I could describe it ♥
♥ Although I try, I do my best ♥
♥ I don't think that I can hide it ♥

♥ My life will never be the same ♥
♥ That's why it's hard to bear ♥
♥ Because since the day you left us ♥
♥ I think that life's not fair ♥

♥ Some things seem not to matter now ♥
♥ Even things that mattered before ♥
♥ You have no idea what I would give up ♥
♥ To make this pain less sore ♥

♥ People say we'll meet again ♥
♥ And yeah I know that's true ♥
♥ But I wish it didn't have to be this way ♥
♥ Because you know how much I miss you ♥

♥ I love you with all my heart and soul ♥
♥ And there's one thing you need to know ♥
♥ There's not one person in the human race ♥
♥ That could ever take your place ♥

Click here to see Nathan Datwyler's

Family Tree
| | |
| --- | --- |
| Tributes and Condolences | |

A Birthday in Heaven


A Birthday In Heaven © 2005 Written by Kris Smith I heard you crying yesterday And felt your heart-sent love So I'm sending you this message Now, from Heaven up above. You're wondering if I'll celebrate My birthday (way up here) I know you... Continue >>

I hope you are having fun in Heaven


Sending you the biggest hugs up in Heaven and I hope Nicholas, Leo, Daegan and you aren't tearing the place up too much! We all miss you guys very much! Love, Nick's Mommy

Always missing you, always loving you!


Hey Moose,
Please watch over Mom while she is gone. I am watching the girls while she is away. I visit often and keep everything straightened.
I have met and talked to so many nice people there. People that all have one thing in common, som... Continue >>

He is so beautiful...


I have been sitting here with tears streaming down my face. I wish I could hug you. You seem like an incredibly loving mother and I know you filled his days with love and laughter. I lost my mother suddenly when I was 27 years old...(14 years ago). I... Continue >>

Dancing Angel


Precious one, So small, So sweet Dancing in on angel feet Straight from Heaven's brightest star What a miracle you are! ~~~~~Hey Nathan,Came across this poem and instantly thought of you dancin for your Mama. Keep dancing little man!L... Continue >>
Sorry for your loss! Read >>
I am so sorry! Read >>
Babyland Read >>
Yesterday Read >>
| | |
| --- | --- |
| His legacy | |

mom's journal


I found out i was pregnant in Aug of 06.

December I had found out I was carrying a boy. You never tried to hide it. In all the ultrasounds your legs wide open, proud of all you had.

The morning of March 26th, I woke up with bad back pains and my water had broke. You were born 5 hours later, a month early and only at 5 pounds 3 ounces.

From then on it was you and I. I spent 8 hours a day in the NICU rocking, talking, feeding you. I would put you on my bare chest and we would sleep together. A week later I was blessed to bring you home.

I have a wonderful Job and was able to stay home with you for 3 months. During that 3 months you grew and grew. You were a healthy, happy baby.

Going back to work was so hard on me. I missed you all the time. I would call the daycare at least once a day just to check in. Every morning you would wake up and never cry. Just lay in your crib and every once in a while would shout out a little yell as if to say "Hey!! I'm up". Once i walked into your room your face would light up like a christmas tree. We would pick out your baby outfit for the day. Have naked time. I would lotion your "sexy" chest. I would tell you that I'm making sure to get your diaper area so you wouldn't chaffe. We would put on your outfit and do baby outfit dances because you were so "sexy"

We'd go downstairs, Nurse, watch the weather. Then we'd get all ready to go on a cruise. I would place you in the car, give you a kiss and off we'd go. I would drop you off. Give you a big kiss and tell you "momma loves you, I'll be back soon"

After work I'd pick you up from daycare. We'd go for a cruise home. Once we got home I'd put you in your high chair and talk to you about your day as I did baby dishes. Then we'd have dinner, play for a little bit. I would look at you and ask "Do you want to get NAKED?" you would smile and get so excited. We'd go upstairs lay on a blanket, I would undress you and you would do baby naked dances. you were Lord of the baby naked dance!! Then we would put on your pj's go into my bedroom and just hang out. Kiss each other, look in the mirror, etc.

I would read you bed time stories and you would nurse and then go to bed.

You never cried, you were always smiling and you always made me smile.

You passed away on Sept 10,2007. Monica laid you down for your nap. Checked on you 10 minutes later and you were gone. She tried to bring you back, so did the paramedics and hospital. I held your precious body in my arms whenn you had first passed. It wasn't fair. How could this be? How could you be that happy and smiling when i dropped you off and be gone?

You had changed my life, my world. I still don't know how i'm going to go on. Every morning i have to remind myself that you're gone. Every night I have to go home to an empty house. I have family and friends for support. I can call them and lean on them. But in the end it's you that I want.

Nathan, you were my world. You showed me that i can be happy. That waking up to a huge smile every day was the best way to wake up in the morning. You taught me that when going for walks, I should stop and look at the trees, the clouds, the birds and just breathe. I love you so much. I will never be able to tell you what you brought me, there are no words to descibe it.

I love you my angel, and I miss you so much

Mommy


A letter from Nathan




To All:
Don't cry for me, smile because you made my life wonderful.
To Grandma D.-Smile because when we played i smiled to.
To Grandpa D.-Don't cry. Smile because we watched my first car race together.
To Grandma M.-Smile because you taught me rasberries.
To Grandpa M. -Don't cry. Smile because we would spend hours talking.
To My Aunt Sue Sue, Don't cry. Smile because I am lord of the naked baby dance, and i did dances for you!!!!
To my uncle John- Smile because when i was 2 months old you introduced me to Star Wars.
To Monica-Don't cry. Smile because you and I had special moments together. Smile because I would make you carry me around. Smile because I am Bella's 1st boyfriend. Smile because Mikey would give me kisses.
To Mike-Don't cry. Smile because you and I watched my first football game together.
To Bella and Mikey-Don't cry because we can't play together, Smile because we did.
To my Aunt Kathy-Don't cry. Smile because you were there when i 1st came into the world. Smile because i told you things i never told anyone.
To My dad-When you see the trees move and the leaves blow thing of me and smile.


And finally to my mom-to my crazy mom-To the woman who turned my highchair into a baby go cart. To the woman who would lotion down my sexy chest. To the woman who would get my diaper area extra well so i didn't chafe. To the woman who taught me to dance NAKED!!-You were my world mom. When you think of me don't cry, Smile!!! Smile big and I will smile with you. I love you mom. We were each others world's and always will be.

Love, Nathan

a poem for you baby


There's a special angel in heaven That is a part of me
A million times I've missed you, a million times I've cried.

If love alone could have saved you you never would have died.

To some you are forgotton, to others just part of the past;

but to me who loved and lost you, your love will always last.

It broke my heart to lose you, you didn't go alone;

for my life went with you -sweetheart- the day God called you home, for things on earth didn't matter, but now I feel so alone.

My heart will always be broken, my life will never be whole,

until I see you again on God's golden shore.

God's garden must be beautiful for you are there to stay,

the rose of love within me will bloom again someday.

We might be parted for awhile, our hearts will always be together

for one day soon we will hold hands again forever.


Mom to moose




To my Mr. moose, I love you baby and miss you so much

My Blue Moose.


Legend has it that…

Since Prairie Village was first settled, numerous citizens have called the police to report a seven-foot tall, darkish blue beast with huge antlers wandering the streets and local parks. Over the years, the elusive and mysterious Blue Moose has been seen and heard but, fortunately, never smelled. Some say he's merely a legend. Some say a figment of the community's imagination. But we've seen the grainy photographs and have seen the plaster casts of his footprints. We've heard the old timers' stories about their encounters with Big Blue. We know he's real. And if he's eluded capture for all these years, he must be the luckiest creature on the face of the earth. So we named our place after him. Because we know that he's rarer than a four-leaf clover, more fortuitous than a horseshoe, luckier than any rabbit's foot. Any encounter with the Blue Moose is a true harbinger of good food. Stop by the Blue Moose and your day (or night) is sure to get better. And always be listening for his call, it's a sure sign that something great is about to happen
Nathan's Photo Album
/%=page.GetMemoryBookLinkForPageBottom()%>